My name is Kelly Barnes.  My husband, Jay, and I have been married since 1995. We are loving this new season of life; living out our dreams, pursuing new interests, and exploring our beautiful state of Texas in our new RV together!
The story of Lynn's Ranch began several years ago when my husband and I were training for half and full Ironman races. We would cycle hundreds of miles in the beautiful countryside of Montgomery, Richards, and Anderson, TX.  While training I would dream of living here someday.
Lynn's Ranch is more than just fulfilling big dreams from long training rides in the countryside.  It's also about honoring and passing on a legacy.  My mother Linda Barnes was a strong, athletic, independent woman who not only raised her 3 girls as a single mom, she also set an amazing example of starting and running her own successful business to support her family.  It was important to me to keep honoring my mom as I started building our gambrel barn…hence the name, "Lynn's Ranch"!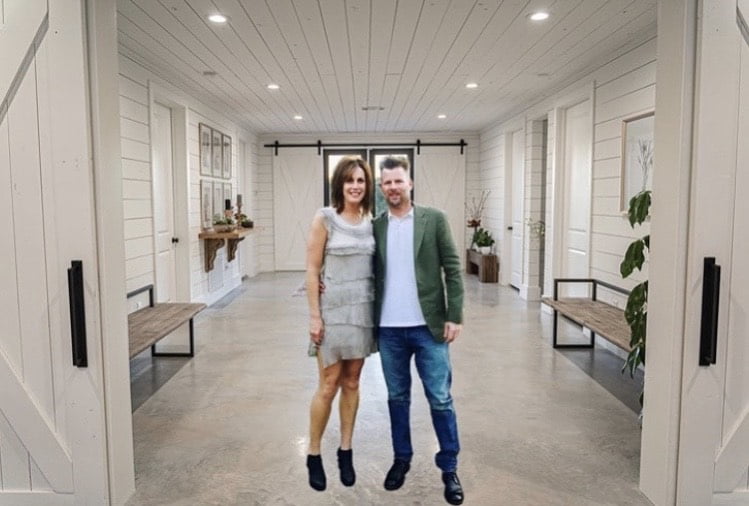 "It has been such an amazing feeling to be a small part of so many families coming together to celebrate important milestones. From hosting bridal parties, bachelor & bachelorette parties, bridal showers, rehearsal dinners, birthday parties, baby showers, church retreats, 50th wedding anniversary celebrations, small elopements, and much more."
We look forward to hosting your next small intimate gathering.
–Mrs. Kelly Barnes